Golf Performance Canada - Your team of PGA-certified Calgary Golf Instructors Help Children and Adults of Different Skill Levels Learn The Game of Golf
New 11,000 SqFt Indoor Space - Opening November 2021!
We are very excited to announce a new location for Golf Performance Canada. We will have 5 studios powered by Foresight Sports, a Finesse Range, Putting greens, and a PuttView. You will truly be able to play and work on your game all year long in Calgary. We will have some very exiting programs to keep your game in shape. If you would like to be the first to know about our opening and our programs please click the link below to be added to our email list. We will be sending out emails as soon as we are able to open our doors!

Golf Performance Canada is a full-service golf academy that improves players' lives through an emphasis on mental acuity, overall fitness, and technical skills development.
Golf Performance Canada was founded in 2012 by Garett Jenkinson. After going pro in 1994, Garett worked as a club professional at the Glencoe Golf and Country Club. He played on the Canadian Tour for three years. Working on the game of golf and helping others play became a passion. He knows the value of the right help at the right time, and his path has created many of the philosophies Golf Performance Canada teaches today. He is on a lifelong quest to become the coach that he wishes he'd had. Garett finds equal joy in teaching beginners to play the game and helping veterans improve theirs.
Here's What Our Clients Say About Us
Private Golf Lessons And Group Golf Lessons For Men And Women In Calgary, Alberta
Contact Us
If you have a question about the Game of Golf, or would like more information about our Guaranteed Results, we are here to help!
Send us a message below or call us at 403-453-4653.
How it Works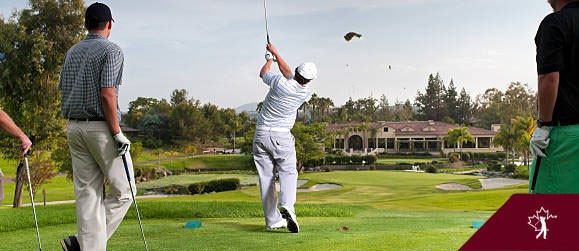 1. Evaluation
We are coaches and want to show you how to play the game of golf. How can a coach help you play better golf if they haven't see you play? Consider a two-hour playing lesson/assessment to determine where you can most improve. We will show you a how to use our scoring method to improve your game. After the game we will set some goals and create a plan for you to work on.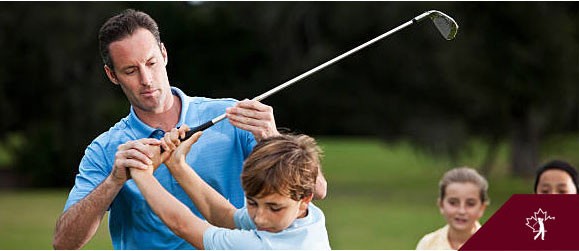 2. Tailored Program
The importance of golf lessons can't be overstated. If you're interested in playing the game, you need a solid foundation to build on, and if you've been playing a while, the best way to level up is with quality instruction tailored to your needs and interests. You can't know what you're doing wrong without someone to tell you.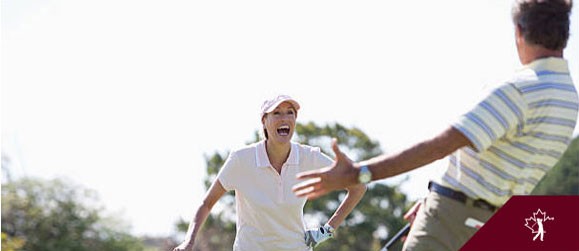 3. Guaranteed Results
Whatever your skill level or preference to golf lessons. We have an option for you. Are you ready to improve your game, hone your skills and have fun with Guaranteed results? Welcome to Golf Performance Canada. Where golf is more than just a game - it's a way of life! For more information, gives a call at 403-453-4653 or contact us below!
Recent Blogs
Golf is one of the only sports that is practiced primarily on a range. It would be very expensive to build practice holes, and it is impractical for golf enthusiasts to practice solely on a… read more...
Do you love golf but feel limited in what you can achieve? Calgary golf instructor Garrett Jenkinson explains how to get a great golf swing that you can adapt for any shot you'll need to take… read more...
Interested in Private Golf Lessons or Group Programs?
If you have a question about the Game of Golf, we are here to Help! Send us a message below or call at 403-453-4653.